Raise Your Kids To Be An Entrepreneur, A Millionaire.
Our current educational models foster skills required for a steady paycheck and shortchange children with traits suited for an entrepreneurial future.
"The definition of entrepreneur is 'a person who organizes, operates and assumes the risk of a business venture.' That doesn't mean you have to go to an MBA program…It just means that those few things have to feel right in your gut."
There are many entrepreneurial-minded children who get diagnosed with attention deficit disorder or bipolar disorder, which is often nicknamed "the CEO disease."
"We miss an opportunity to find…kids who have the entrepreneurial traits and to groom them or show them that being an entrepreneur is actually a cool thing."
Research show entrepreneurs garner more practical business skills from their childhood jobs than from an MBA programs.
"MBA programs don't teach kids to be entrepreneurs. They teach them to go work in corporations."
To start kids off on the correct path, parents should use chores to nurture negotiation skills and teach their kids money management techniques. Schools and educational institutions should recognize the importance of entrepreneurship and should rank it as highly as careers in law or medicine.
---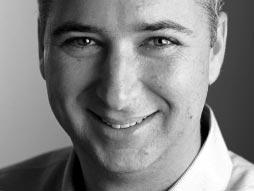 Let's Raise the Kids to Be Entrepreneurs
TED Conferences LLC
2010
Video
TED
Cameron Herold
Entrepreneur, Mentor, & Coach
For 20 years, Cameron Herold has been coaching entrepreneurs on five continents, helping them build their companies. He started BackPocket COO to coach and mentor young, fun companies -- and help them make their dreams happen.
Herold was a leading force behind one of the most successful new business ventures of the last decade, 1-800-GOT-JUNK?. He was Chief Operating Officer for nearly seven years. Prior to that, he was VP of Corporate Development at Ubarter.com.