How You Can Buy Yourself Happiness.
There is an old saying, "money can't buy happiness," this idea could not be more wrong.
"We see it in religions and self-help books that money can't buy happiness. And I want to suggest…that, in fact, that's wrong."
An interview with lottery winners show that money did not increase their long-term happiness. In fact, money often led to misery. These people spent their money mainly in an "antisocial" manner – that is, on themselves.
"The reason that money doesn't make us happy is that we're always spending it on the wrong things and, in particular, that we're always spending it on ourselves."
Research shows that when a person engage in "prosocial" spending – that is, giving money or gifts to others – experience enhanced levels of happiness.
"The specific way that you spend on other people isn't nearly as important as the fact that you spend on other people in order to make yourself happy…You don't have to do amazing things with your money to make yourself happy. You can do small, trivial things and yet still get…benefits."
This act of kindness and giving go beyond individuals. When team leaders or team members buy gifts for the whole group, performance rises, and the entire team's level of happiness increases.
---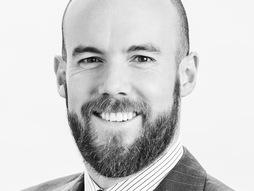 How to Buy Happiness
TED Conferences LLC
2011
Video
TED
Michael Norton
Professor of business administration at the Harvard Business School.
Michael I. Norton is a professor of business administration in the marketing unit at the Harvard Business School. He holds a B.A. in Psychology and English from Williams and a Ph.D. in Psychology from Princeton. Prior to joining HBS, Professor Norton was a Fellow at the MIT Media Lab and MIT's Sloan School of Management. His work has been published in a number of leading academic journals, including Science, the Journal of Personality and Social Psychology, Psychological Science, and the Annual Review of Psychology, and has been covered in media outlets such as the Economist, the Financial Times, the New York Times, the Wall Street Journal, and the Washington Post.
His research has twice been featured in the New York Times Magazine Year in Ideas issue, in 2007 (Ambiguity Promotes Liking) and 2009 (The Counterfeit Self). His "The IKEA Effect: When Labor Leads to Love" was featured in Harvard Business Review's Breakthrough Ideas for 2009.