How To Buy A College Education. Loans, Financing, Interest Rates, Debt, Your Income.
Some 40 million Americans owe more than $1 trillion in student loans, yet 25% can't afford their repayments.
"In America, even a bankrupt gambler gets a second chance. But it is nearly impossible for an American to get discharged their student loan debts."
Traditionally, university graduates commanded higher wages, justifying the steep costs of their student loans. Alas, graduates earned 10% more in 2001 than they did in 2013.
"Just like home mortgages, student loans can be bundled and packaged and sliced and diced and sold on Wall Street."
Universities have commoditized education. Students are merely "consumers," lecturers are "service providers" and knowledge is "content."
"College pays off for only those who complete it."
If universities treat education as a consumer product, so should students and parents. They should demand independent data that relay the cost of an academic major versus the income a graduate can expect to earn.
"When you buy medicines, you get a list of side effects. When you buy a higher educational product, you should have a warning label that allows consumers to…make informed choices."
Such data would create savvier consumers, more transparent pricing of degrees and peace of mind for students, who would no longer fear "financial ruin because they bought a defective product."
Before borrowing to pay for tuition, consider three modern truths:
"Education is a consumer product" – Tuition has become commoditized. Students are merely "consumers," lecturers are "service providers" and knowledge is "content."
"Student debt is profitable" – In 2015, Sallie Mae and Navient, the largest institutional providers of US student loans, earned $1.2 billion collectively. Like mortgages, student debt gets traded and repackaged on the stock markets. Universities that invest in these securitized loans gain twice: first from tuition fees and later from interest on the debt.
"Diplomas are a brand" – The higher the degree, the greater the perceived status. Universities upsell students with undergraduate, master's and doctoral degrees.
---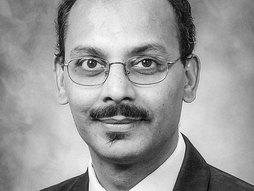 How College Loans Exploit Students for Profit
TED Conferences LLC
2016
Video
TED
Sajay Samuel
Professor of Accounting at the Smeal College of Business at Penn State University
Sajay Samuel is an award winning professor of accounting at the Smeal College of Business at Penn State University. He has organized seminars and lectured widely in Europe and elsewhere on a range of topics, including science and technology, the political economy of professions and decision theory.
Samuel received his Masters in Accounting and Ph.D in Business Administration from Penn State University in 1990 and 1995 respectively. Since then he has taught management accounting and related subjects to undergraduates, graduates, MBAs and Executives over assignments that included stints at Bucknell University and the University of Connecticut. He returned to Penn State in 2003 and now teaches a capstone course to all undergraduate business majors titled, "Business and Industry Analysis."
Samuel was awarded the 2006 Lester J. Shonto Faculty Award for Excellence in Accounting Education. Dr. Samuel's research has been published in such scholarly journals as Accounting, Organizations and Society, Administration Science Quarterly and Symbolic Interaction. His most recent work on accounting, technology and on the history of ideas, has appeared in three articles in the Encyclopedia of Science, Technology and Ethics (2005). His current research aims at clarifying the political implications of accounting practice. His studies in this area concern the political significance of administrative agencies and professional associations in liberal democratic polities. He has presented the early fruits of this work in France, Italy, Germany and England.