How To Change The World. 5 Factors That Can Help Your Start-Up Succeed.
When you think of start-up organizations, you think of high risk and failures. Many even fail before they achieve their goals. But when they do work, they have the potential to change the world for the better.
"The start-up organization is one of the greatest forums to make the world a better place. If you take a group of people with the right equity incentives and organize them in start-ups, you can unlock human potential in a way never before possible."
Idealab analyzed 200 companies – successes and failures – to isolate the most crucial factor in determining the fate of a business start-up.
"Execution definitely matters a lot. The idea matters a lot. But timing might matter even more."
Research found 5 components – "idea, team, business model, funding" and "timing" – exert the greatest influence on whether a company will succeed or fail.
"The best way to really assess timing is to really look at whether consumers are really ready for what you have to offer them."
The study showed that while having a great idea is important, timing matters the most when launching a new enterprise. No matter how good your business idea is, consumers must be ready for it.
---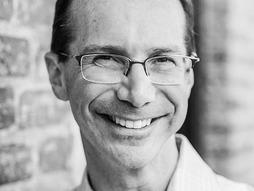 The Single Biggest Reason Why Start-Ups Succeed
TED Conferences LLC
2015
Video
TED
Bill Gross
Serial Entrepreneur, Chairman & CEO of Idealab, a business incubator.
Bill Gross is the founder of Idealab, a business incubator focused on new ideas. (He's now the chair and CEO.) He helped create GoTo.com, the first sponsored search company. He also created the Snap! search engine, which allows users to preview hyperlinks.
Gross has been an entrepreneur since high school, when he founded a solar energy company. In college, he patented a new loudspeaker design, and after school he started a company that was later acquired by Lotus, and then launched an educational software publishing company. Now, he serves on the boards of companies in the areas of automation, software and renewable energy.